Being Beautiful is a Challenge Anytime but Camping?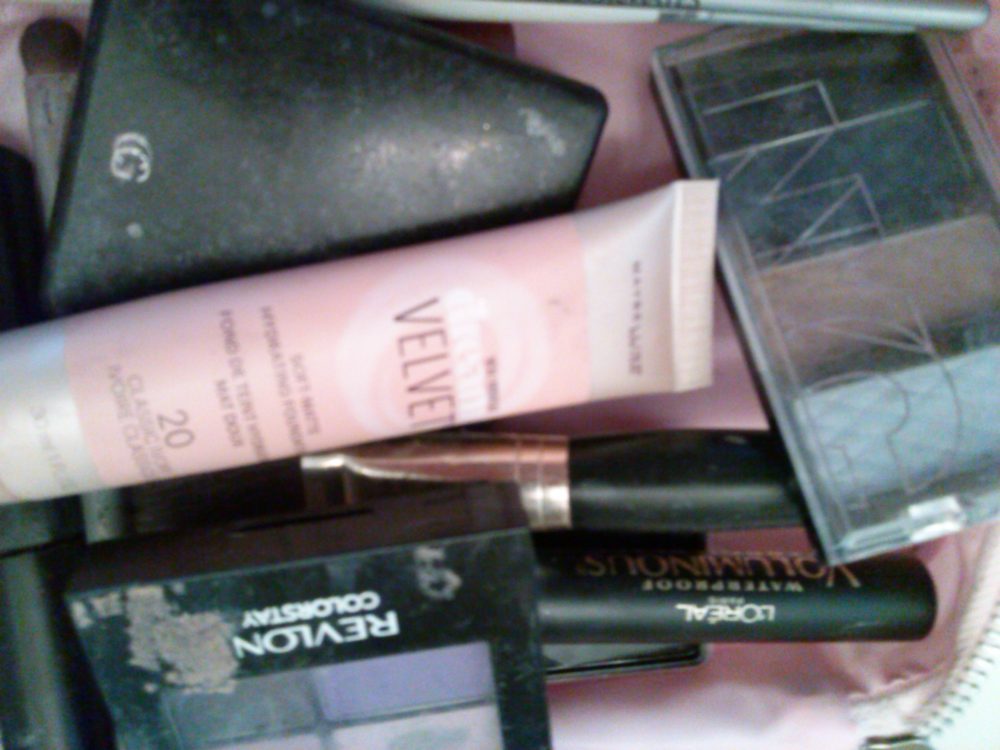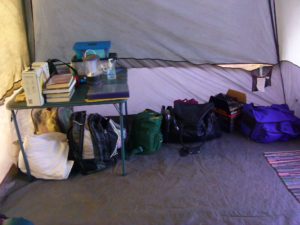 Okay, maybe not beautiful but how about reasonably presentable? Remember we're in a tent so we don't have electricity. Now we could get solar panels but we don't have them right now. This means no hair dryer or curler. If I want to wash my hair I have to heat about two gallons of water which means I use up half a container of propane. Fortunately, or unfortunately it depends on how you look at it, my hair has a lot of natural curl, so I can let it dry naturally and it looks decent. But if it's cool outside having a head full of wet hair is a bit uncomfortable. And makeup?
I've got this small mirror on a stand. One side is magnified – word t the wise never, never, never look at your face in the magnified side — and the other isn't. The trick is setting the mirror so I'm not blinded by the sun looking into it. And the sun can't be behind me because it's reflected in the mirror right into my face. Then it has to be positioned on top of something on the picnic table so I'm not looking down. Do not put on eye makeup looking down into the mirror. The perspective is all wrong.
And then there's getting dressed. See, when we're packing I pack outfits that match, and even as an attempt at fashion, pack coordinating accessories. I start out in the morning with a teal sweater, black leggings, black socks, teal shoes (don't ask) and a black scarf. I get gunk — that's a technical camping term — on the sweater so have to change into the beige tee shirt. I still look reasonably put together. Until I get the shoes muddy and have to change to hiking boots. Then one of our four-legged companions comes over and drools on the black leggings. I don't have any clean pants left, so sort through the laundry to find the least dirty pair of jeans. So I end up the day looking like a fashion misfit. But that's camping for you.
Dee
Note to self: Next time remember makeup remover — dish washing soup just doesn't do it.