Review of Cholla Campground at Roosevelt Lake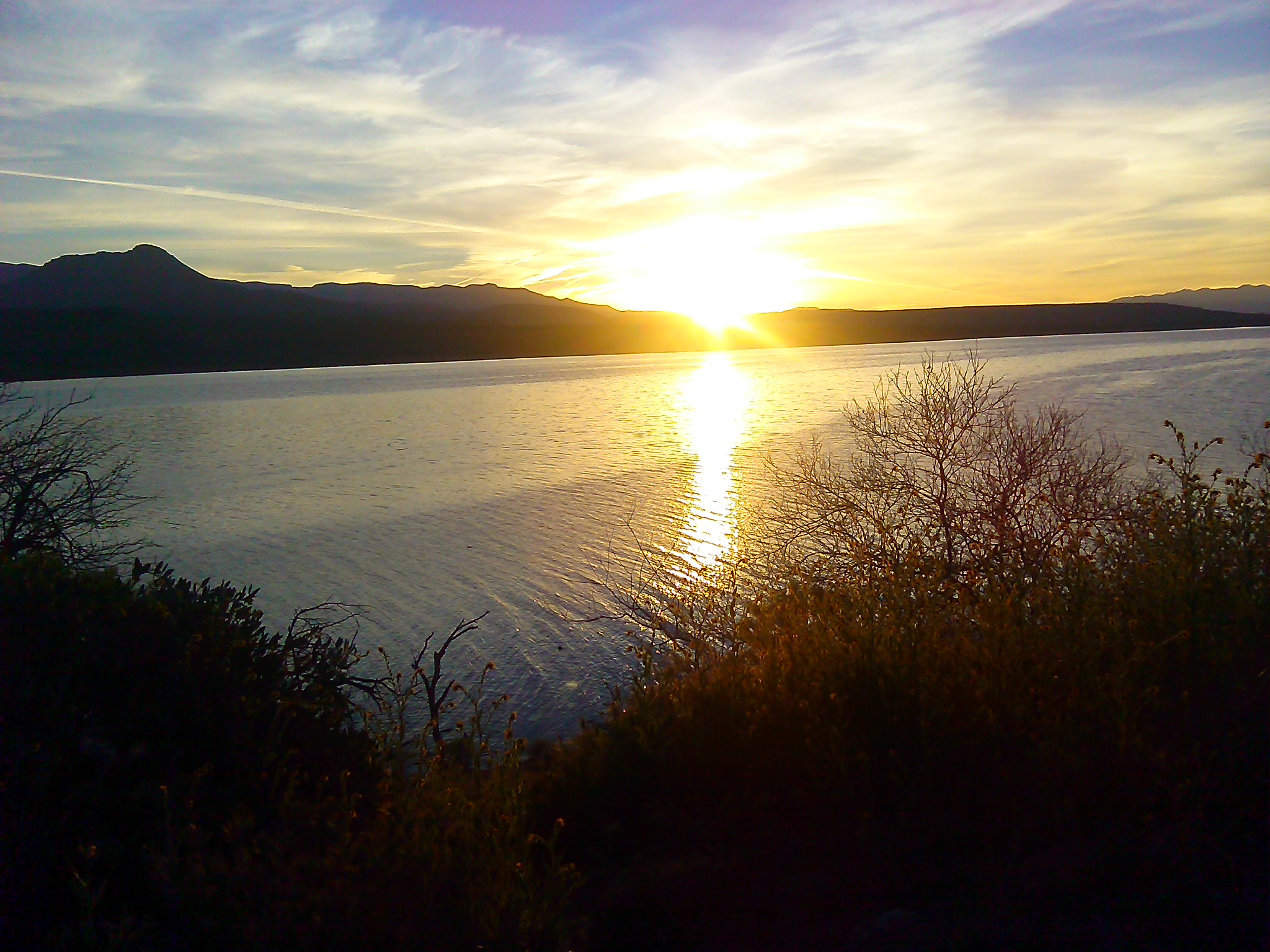 Cholla Campground at Roosevelt Lake, AZ was one of my favorite campgrounds and could be again.
The campground is located on Hwy 87 midway between the turnoff and Globe, about 15 to 20 minutes from the little town of Tonto Basin.
Five loops with about 25 campsites each form the campground. Three loops are usually closed except on holiday weekends. Christmas cholla loop has been closed for three years because of water issues. Each loop had potable water and flush toilets, except for Cane loop which has mulch toilets.
Water is an issue. Shower house was closed because of Covid19 last year and did not re-open. At the end of the winter season April 1, all the flush toilets were closed and port a potties brought in because there wasn't enough water pressure to flush. Two port a potties for each loop, except Cane.
While the campground borders the lake high up on a hill which goes pretty much straight down, few of the sites have a direct view of the lake. The loops are set up so there is an outer loop with sites and an inner island with sites. The campsites on the island are much too close together with little privacy.
If you do snag a lake view site, the scenery is stunning. The lake is a cornflower blue in the sunlight. In the evening, right at sunset the lake turns a beautiful copper color reflecting the burnished red rock hills surrounding the lake.
It's not uncommon to see a bald eagle flying over the lake with a fish clutched in its talons. A nesting site is only about a mile away.
Other wildlife includes mule deer, raccoon, skunk, pack rat, and javelinas. A word of warning, rattlesnakes also make their home here and can be aggressive, especially in early spring when they leave their dens.
Each campsite has a ramada for shade, fire pit and picnic table. Some sites have paloverde or mesquite trees which provide some shade. Most sites are flat with little slop and enough room for a good-sized tent. RVs and trailers are welcome except in the tent only loops.
I do wish the water problem would be solved. I look forward to returning in the winter. BTW while the campground is open all year, temperatures in the summer reach over 100 degrees on a regular basis.
. [BH1]
---