Brian and Dee
Best Selling Book
That's our goal, that and to see our scripts on the silver screen.
Brian Hill and Dee Power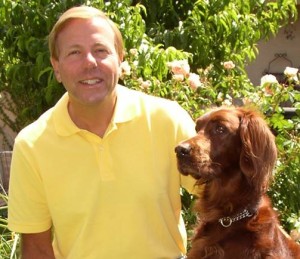 Brian Hill grew up in Elm Grove, Wisconsin, then moved to Phoenix, Arizona, to obtain his Masters Degree from Arizona State University, which at that time was a premier party school but now takes itself much too seriously. Even while living in the desert, he remained a loyal Green Bay NFL Packer fan. His favorite technology of the last twenty years is the home satellite dish that allows you to pick up the Green Bay NFL games from anywhere in the country. What a great time to be alive.

Dee Power is a founding partner of Profit Dynamics. She has been engaged to do consulting projects for a myriad of different companies, and realizes now that her management consulting career is over her brain is filled with data about almost every industry, but not to worry all that trivia will be put to use in her new career as an author.
 

Brian Hill and Dee Power's latest book,
The Pocket Small Business Owner's Guide to Business Plans shows you how to create a business plan from start to finish. A business plan is your company's life preserver in today's turbulent economic environment.

Order your copy now

from Amazon.com published by Allworth Press. Find out more about Small Business Owners Guide to Business Plans
The Making of a Bestseller: Success Stories From Authors and the Editors, Agents and Booksellers Behind Them The exciting journey to the top of the bestseller lists, as seen through the eyes of celebrated authors, editors and literary agents. We were inspired by these bestselling authors to set a goal for our book to become a best selling book 
John Wiley & Sons Attracting Capital From Angels How Their Money and Their Experience Can Help You Build a Successful Company offers all the information entrepreneurs need for finding elusive angel investors.
John Wiley & Sons Inside Secrets To Venture Capital The inside story on finding the venture capital your business needs to grow.