Staying Warm On Cold Desert Nights At Camp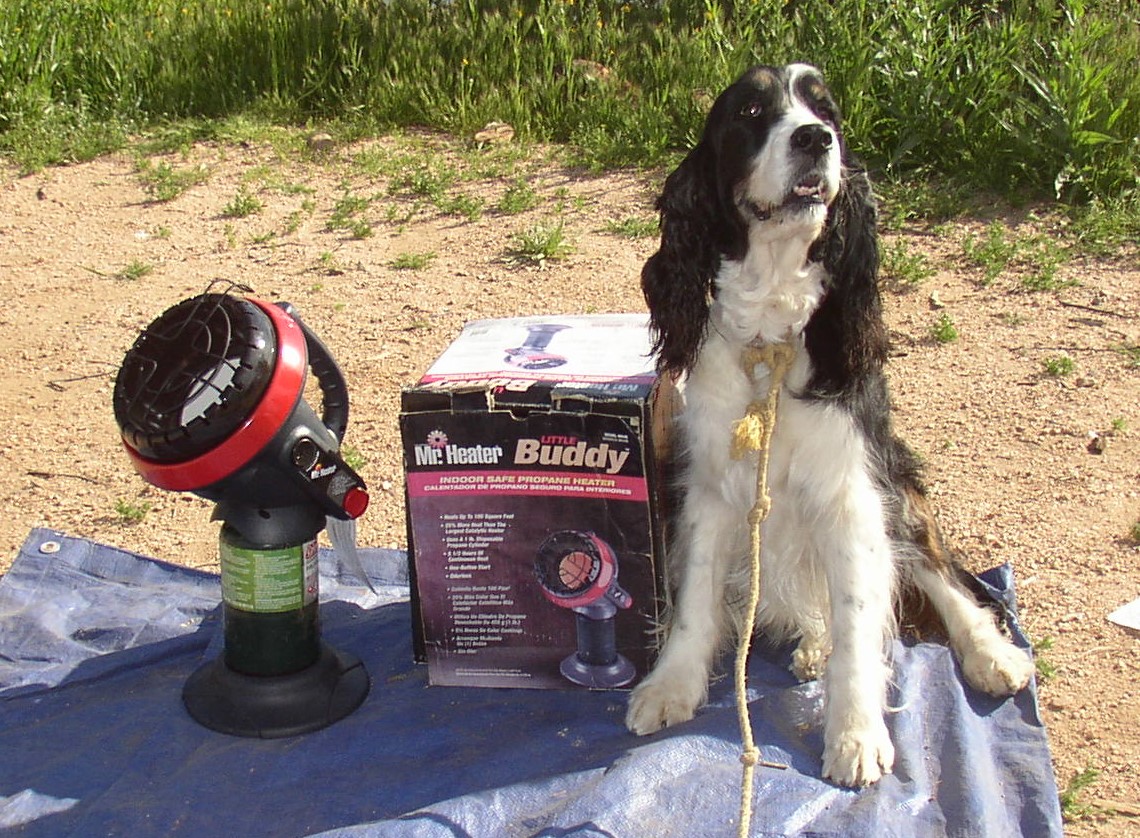 Sometimes you find a gem of a camping product that exceeds your expectations. The Mr. Heater Little Buddy heater is one of the best purchases I made for our camping adventures. It is an indoor safe propane heater that will heat any small space up to 100 sq. ft, including a tent. The fuel for the heater is a standard 1 lb. propane cylinder.
The Little Buddy is the smaller model from this company, selling for about $70. Bu there is a larger model that sells for a bit more money but puts out more heat. We met some campers who used the larger one in their 10'x10′ Kodiak tent and said it kept the tent toasty warm even on nights when it was snowing outside.
I don't particularly want to be camping in snowy weather. Our tent is large 10'x14′, but the Little Buddy worked well for us this winter. We especially like to use it to heat the then on chilly mornings. At night, we relied on our snug sleeping bags from Teton Sports.
The Little Buddy has an easy-to-use starter button. One feature I really like is that if you tip the unit over, it turns off immediately, so you don't have to worry about scorching the tent floor fabric.
We've been disappointed with some of the camping gear purchases we've made, so it was particularly satisfying to find such an excellent solution to being cold in the tent–for such a reasonable price.
One a scale of 1 to 5, with 5 being outstanding, I would give the Little Buddy heater 4.5 stars