Potato Soup is Everywhere!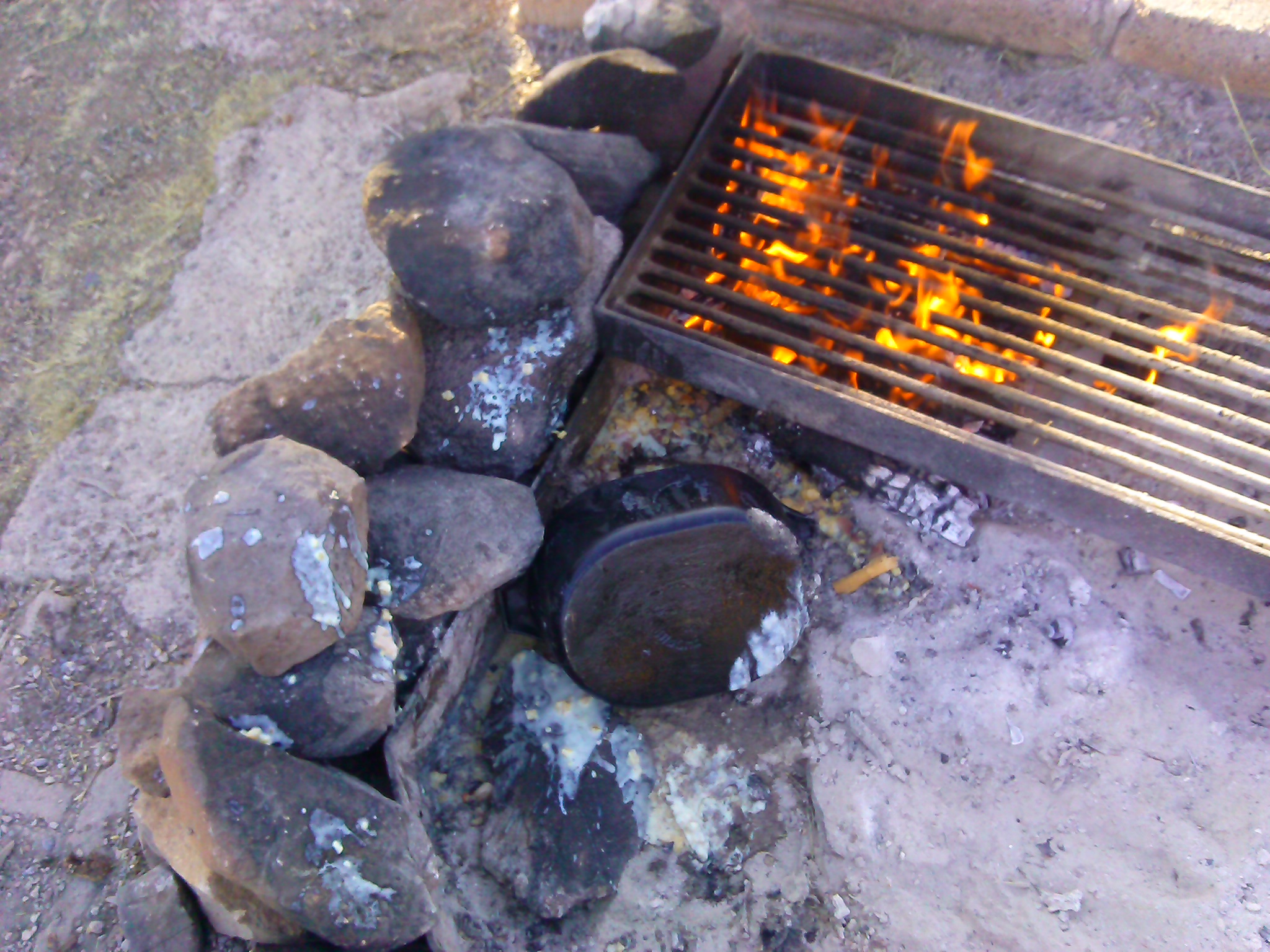 I pack a couple of packages of dehydrated meals for those times when it's too busy to cook while we're camping. Since we had just set up camp and both Brian and I were tired I thought the cheesy potato soup would make a nice and easy dinner. These dehydrated meals take about an hour to make. First you boil the water, then add the meal then simmer for 20 to 30 minutes. I built a fire — don't want to waste an entire can of propane on one meal — got the water boiling, added the soup mix, and brought it to a simmer. After about 10 minutes I thought I'd add some ham chunks. So I did. And then disaster struck.
Disaster's name was Kate and she's our English springer spaniel. Now Kate is a good girl most of the time. One of her failings — although I'm sure Kate considers it a positive attribute — is when she focuses on chasing something, that's all she focuses on. She loves to chase birds and she's caught a few but that's another blog. When camping, we keep Kate tethered to a rope about 12 feet long. It gives her a little extra freedom.
In the evenings at Parker Canyon Lake, the turkey buzzards glide every evening on the wind currents over the lake. It's gorgeous to watch, but drives Kate nuts. She goes back and forth chasing the birds or their shadows. This time she chased one bird and in so doing so, her rope knocked over the soup pot into the coals. What a mess. Now, there's nothing to scold Kate about she's doing what she does. I wonder what that soup would have tasted like.
We did have a backup dinner — tomato soup from a can and grilled cheese sandwiches.
Dee
Note to Self: Tie Kate farther from the fire ring, that could have been a nasty accident if Kate would have tripped into the burning coals or got scalded from the hot soup.