On the Road, Reading and Writing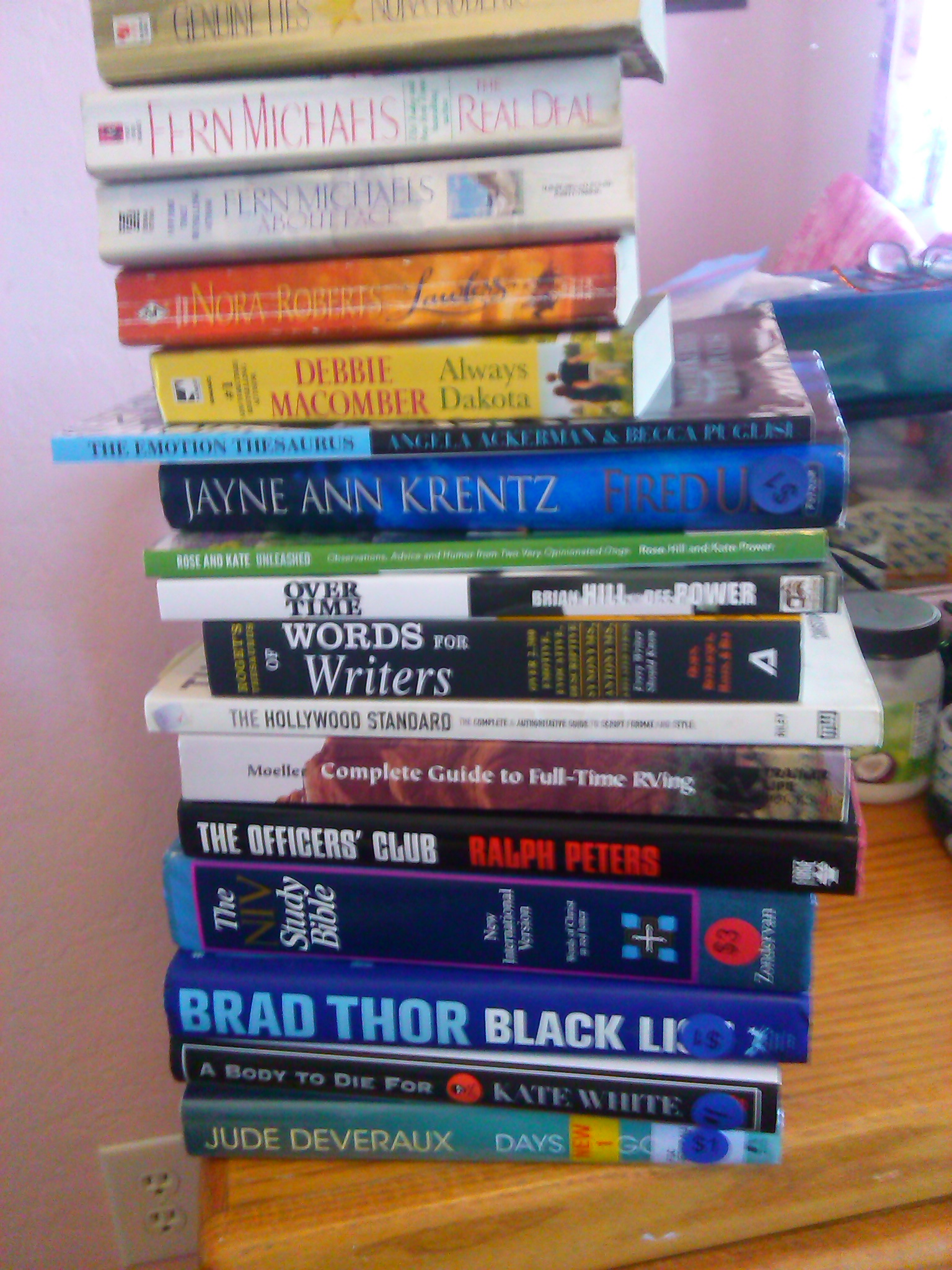 We're back at Roosevelt Lake. The wind is finally over and the tent stayed up. The weather is sunny, with a light breeze and on the warm side. It's lovely reading and writing weather. That stack of books is what we took with us. They're all second hand. We'll drop them off at local libraries as we travel and buy new — new second hand — ones.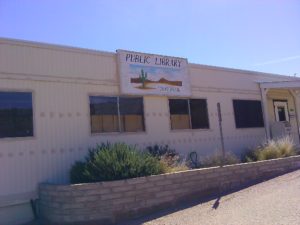 Speaking of libraries, the one at Tonto Basin is a rabbit warren of rooms with a friendly staff and free WIFI and a place for us to post to FB.
Dee
Note to self: I wonder if we can get a temporary library card?