No longer a Dutch oven virgin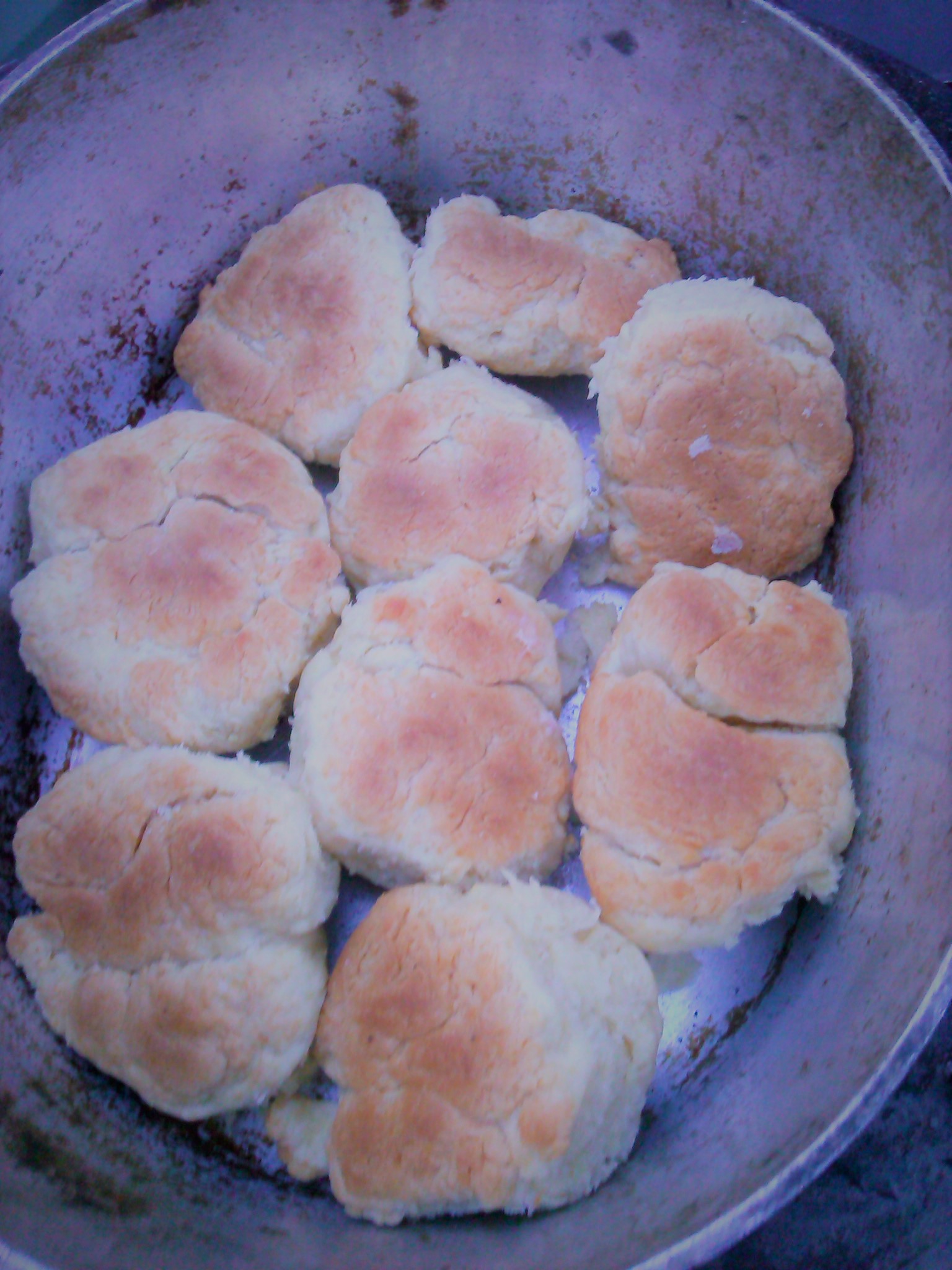 One of the disadvantages of camping is that you don't have an oven, so baked and roasted dishes aren't on the menu. A Dutch oven works on the premise that hot coals are underneath the pan and you fill the lid with hot coals. Heat then surrounds the pan and the food inside.
Well I had an old heavy duty deep pan with a lid that could be inverted. So why not give biscuits a try? If it doesn't work I really haven't lost anything. Biscuits are simply flour, water, grease and baking powder.I had all the ingredients.
So I mixed up a short batch. Plopped them in the oven and closed the lid. The hard part was waiting 20 minutes without taking a peek.
It worked.
Dee
Note to Self: So next time brownies.