Review of Houston Mesa Campground in Tonto National Forest near Payson AZ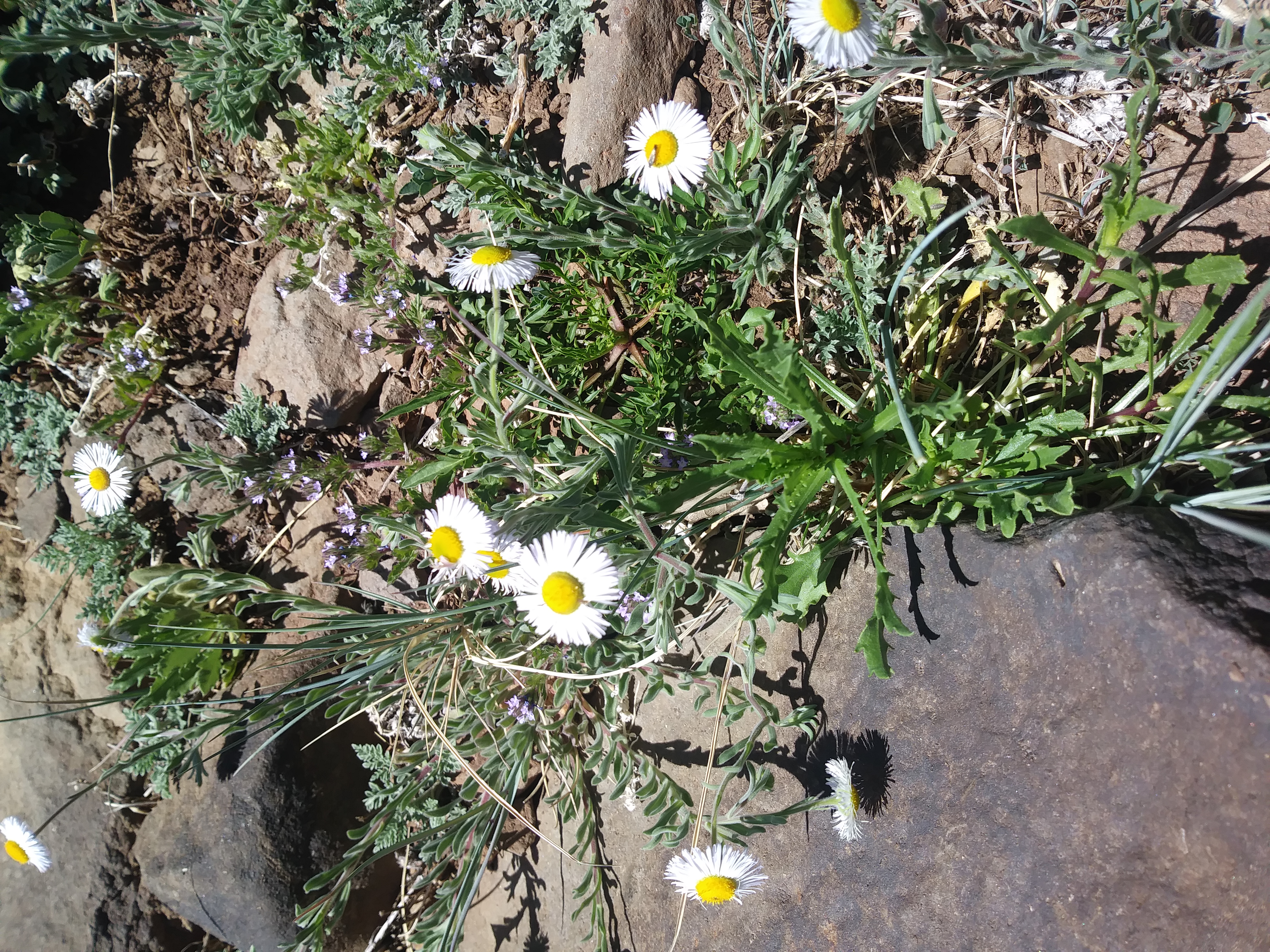 Tucked into the tall pines, Houston Mesa offers convenience and camping. You're literally 15 minutes away from Walmart, grocery stores and Brian's favorite Carl's Jr. And for us, the library with electricity and Internet access is minutes away. The downside is yes, you can hear traffic.
Sites are well spaced and for the most part afford privacy. Most of the sites can be reserved but there are a few walkups. Each site has a fire ring, and picnic table but no ramada for shade. The tent only loop, Bear, has several sites that aren't level so setting up a tent is problematic. No hookups but there is a dump station and water for RVs. Bathrooms are flush. Showers are $3 for 5 minutes and does that 5 minutes go fast. On the weekends, usage is heavy and the camp hosts seem to want to do anything but clean the bathrooms. Other than that — which is important — camp hosts are friendly.
Two incidents marred our two week stay. The first day I took Kate, our English springer spaniel for a walk around the loops. As we approached one of the mini trucks that the camp hosts drive, I noticed it was backing up towards me. I yelled and so did two people on the side. The mini truck kept backing up and I kept backing up. Finally the driver noticed I was there. It was a close call. The driver didn't look back before starting the truck. I reported the incident and got two free bags of wood. Of course the next day the fire ban went into effect so we couldn't burn the wood.
The second incident was more damaging. Again I was walking Kate. Now I always look for other dogs and to see that the other dogs are restrained. Unfortunately this 70 pound pit bull was not on his leash and came barreling toward us. It knocked me over and slammed me into the ground. It did NOT attack either me or Kate. I had bruises on my shoulder, elbow, hip and knee. I guess I must have strong bones because nothing was broken. The owners of the pit bull came running out and apologized, helped me up, drove both Kate and me back to our campsite, and insisted on giving us his and his wife's cell phone number.
Dee
Note to Self: Bring disinfectant spray to the bathrooms.