Lake Powell Packs a Punch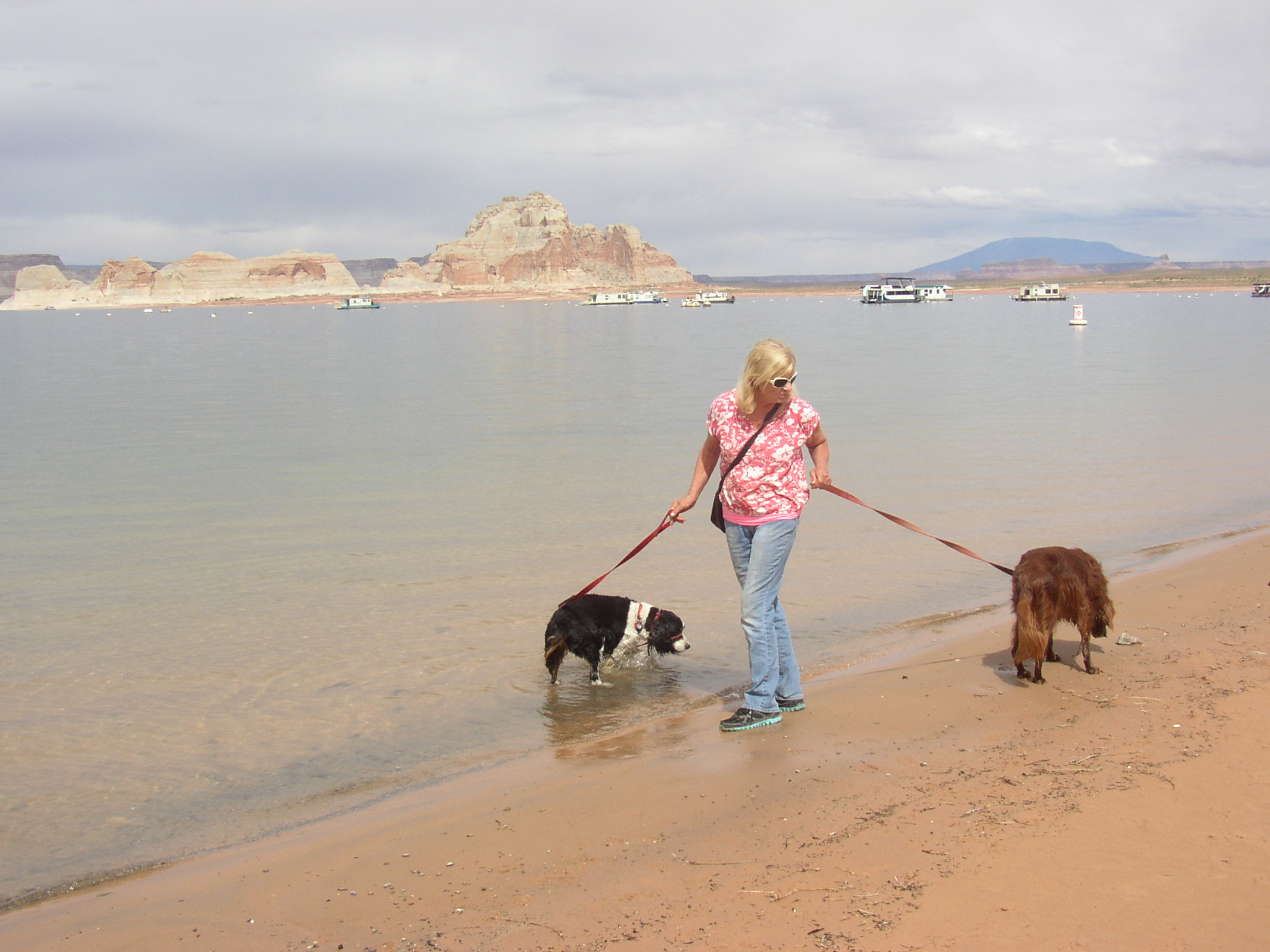 When you first see Lake Powell coming down from the hills, it's not terribly impressive. You catch a glimpse and then it's gone. My first thought was it's not that big a deal. I was wrong. The lake is stunning. As you get closer to the lake you realize how massive it is. The shoreline goes on for miles.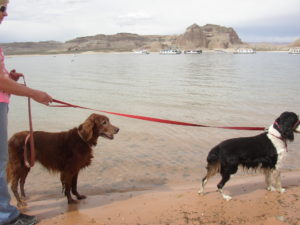 The colors of the canyon walls shift from soft beige to dusky pink to vermilion, depending on the time of day and of course, the weather. The lake in the early morning sun shimmers from grey to deep blue.
We stayed in Wahweap campground with flush toilets, showers and a nice store — expensive — but nice. Our section has tents only so no generator noise or lights from fifth wheel behemoths.
Primitive camping — read bring your own toilet — is allowed along the lake shore and in many parts of Glen Canyon National Park where the lake is located.
Speaking of Glen Canyon, my heavens, that is phenomenal. A deep gorge cut by the Colorado river through dark red rocks. Lake Powell was created by damming the river. As beautiful as the lake is, it makes me wonder what the canyon looked like before it was filled with water. It's a shame we can't have both.
Dinner was tender pork cutlets with savory stuffing and canned peas. I know canned but you can only pack so much fresh produce in the cooler.
Dee
Note to Self: Make sure the tent roof covers the side window screens completely then we wouldn't have a puddle of water in the tent from the rain.