Cool breezes scented with pine.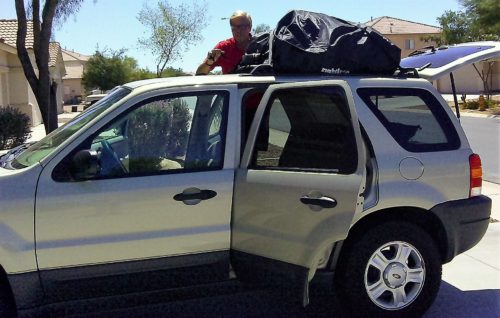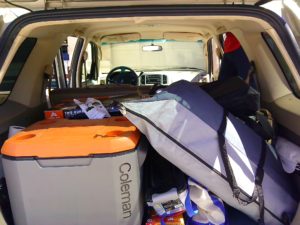 So we're off to Lynx Lake near Prescott, AZ. The cool scent of pine, breezes whispering through the trees, and cozy campfires, oh did I mention the possibility of skunks? LOL
We had a bit of delay with this project — our tent camping — due to a very close family member being ill. So we're about 30 days behind schedule. But wait…. There is no schedule.
This trip is only for four nights. Unfortunately we waited too long to make reservations at the campground and since next weekend is Memorial Day, there weren't any sites available Thursday through Monday.
What we're doing this time is going into the city of Prescott to explore a bit. That means leaving the tent up but taking our two dogs, Rose and Kate with us. Puts a bit of damper on shopping because most places won't all dogs inside. I'm sure we'll find an outdoor patio for lunch.
Did you know that Prescott was once the capital of Arizona?
Dee
Note to self: Make sure the new luggage carrier is strapped down tight.