Cooking in the Rain is a Pain Even With Propane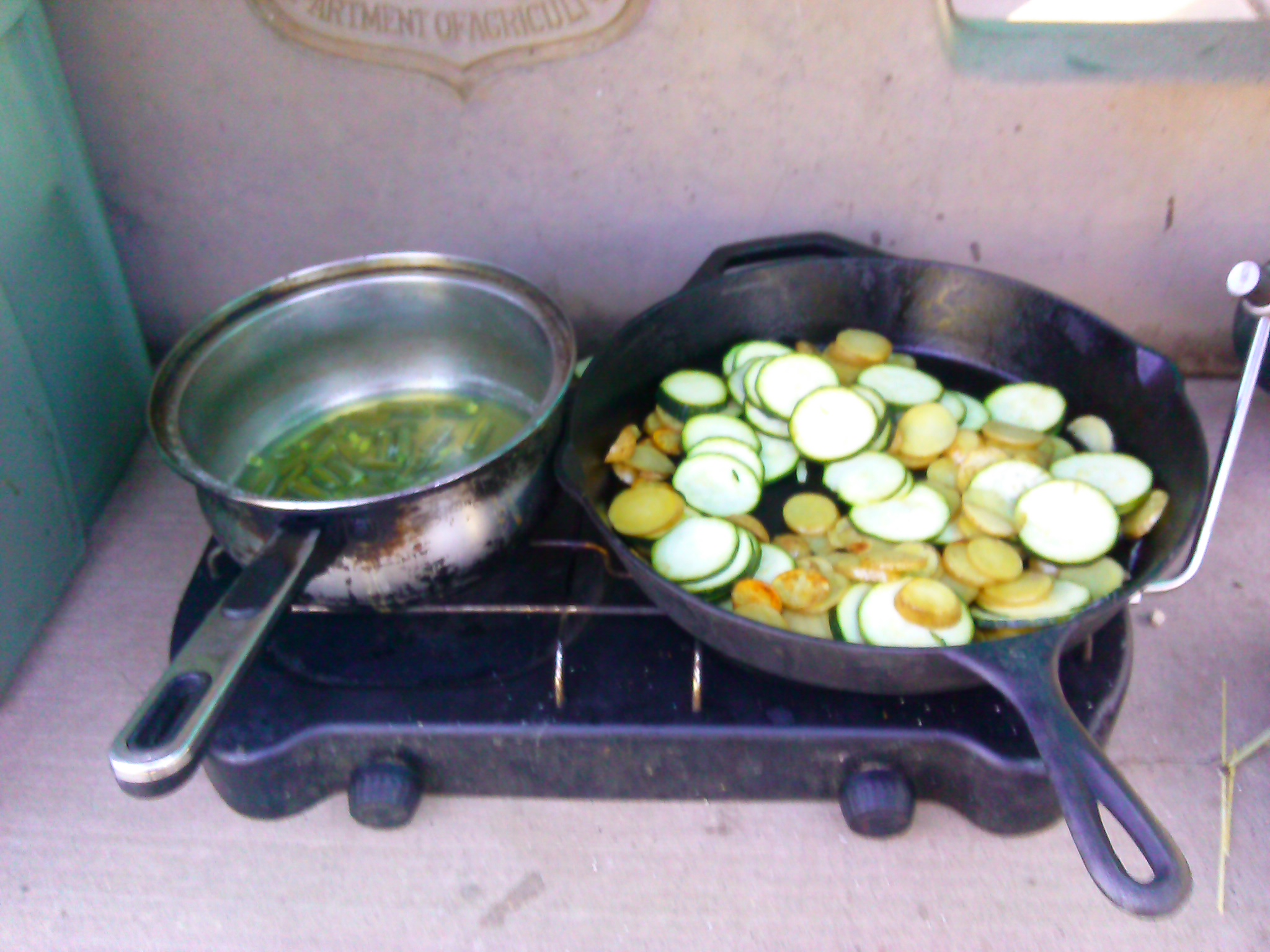 July set a record for rain in the North Country of Arizona. 21 days straight it rained. Great for the drought not so great for us.
The tent is pretty rain proof as long as the roof is fastened and tied out properly. There's room for our bed, a plastic set of drawers, two chairs and a card table. We can read, write, or discuss the meaning of life while the rain comes on down. What we can't do is cook in the tent.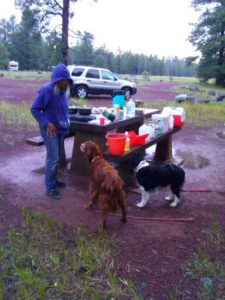 Quite a few campgrounds come with a picnic table. So when if rains we set up the propane stove under the table. If we want to grill that's where the table top grill goes. Maybe we should call it an undertable grill. The grill has a lid that can be closed shut with the handle. The handle means, if it starts to rain and dinner isn't finished, we can lift it up and place it under the table. The table keeps the rain from putting out the charcoal and/or diluting the food.
Dee
Note to self: The table doesn't do a thing for keeping the cook dry.