Tiny But Tough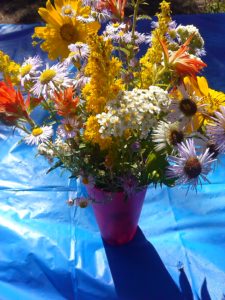 At first glance the meadow at Pine Grove, AZ, is just different shades of green surrounded by tall Ponderosa Pines — probably why they cleverly named the camp site Pine Grove. The edge of the meadow melts into deep forest. What you don't see, at first, are the wildflowers … other than plumes of golden rod swaying in the breeze. Look closer and a garden of tiny but tough flowers slowly comes into view, many no bigger than a pencil eraser and some even smaller.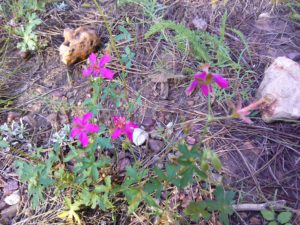 Somehow these gems are more precious than the regal heads of Queen Anne's lace or the smiling faces of black-eyed Susan.
Miniature daisies no bigger than a dime come in baby pink, soft yellow, and clear white with center of bright yellow. Stoop down and you'll discover purple star-shaped lilies hugging the ground or tiny bright pink blossoms that look like miniature roses no bigger than a pea.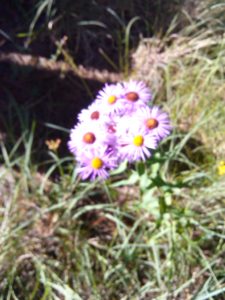 Some people birdwatch, while they camp, others view wildlife. I'm a flower finder.
Dee
Note to self: Bring magnifying glass.