Navajo Nation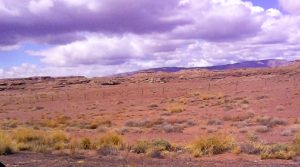 I've lived in Arizona since I graduated college. No, you don't need to know exactly how many years it's been since then. LOL. The Indian reservations are just a part of the scenery for me. Nothing unusual. As we drove up 89N to Page it struck me how different the Navajo Nation reservation is from what I'm used to seeing in Metro Phoenix.
The land seems barren at first until you realize there are tufts of vegetation clinging to the red rocks. Mile after mile you see a few horses and cattle grazing her and there.
It's difficult to imagine how you could survive out here and yet many do.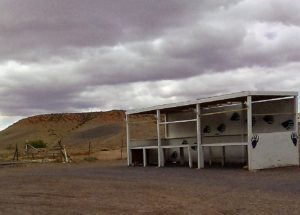 The lean-to with the bear claw prints is used to sell Native American crafts during the tourist season which is late spring through early fall. The route to the Grand Canyon is about one third of the way to Lake Powell so thousands of people drive by.
We passed probably 10 to 12 of these buildings. Most haven't opened yet for the season.
Dee