VOTE NOW for Best Burger in Fountain Hills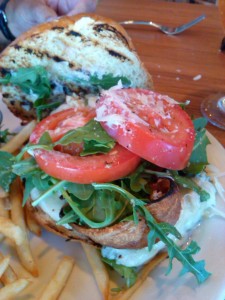 Big burgers, small burgers, basic burgers, gourmet burgers, plain burgers, fancy burgers: Which restaurant has the best burger in Fountain Hills. Voting starts today July 14 and ends 8 AM, Friday, July 18. Vote by registering for this blog — that keeps out spammers — and putting the name of the restaurant as a comment to this post.
Summer slows way down for restaurants in Fountain Hills. Support your favorite eatery or try a new place. The objective of this little informal contest is to increase business.
RULES
The restaurant must be in Fountain Hills, AZ zip code 85268
You must have eaten the burger in the restaurant you vote for.
You must reside in Fountain Hills at least part time.
Only one vote per person
Restaurant owners and employees may vote if they reside in Fountain Hills
What do the restaurants get out of this? More business
What do the voters get? Great burgers
I know several restaurants have burger specials, so let's get out there and munch a bunch of burgers.