Solar Power to the Rescue– Well Sort Of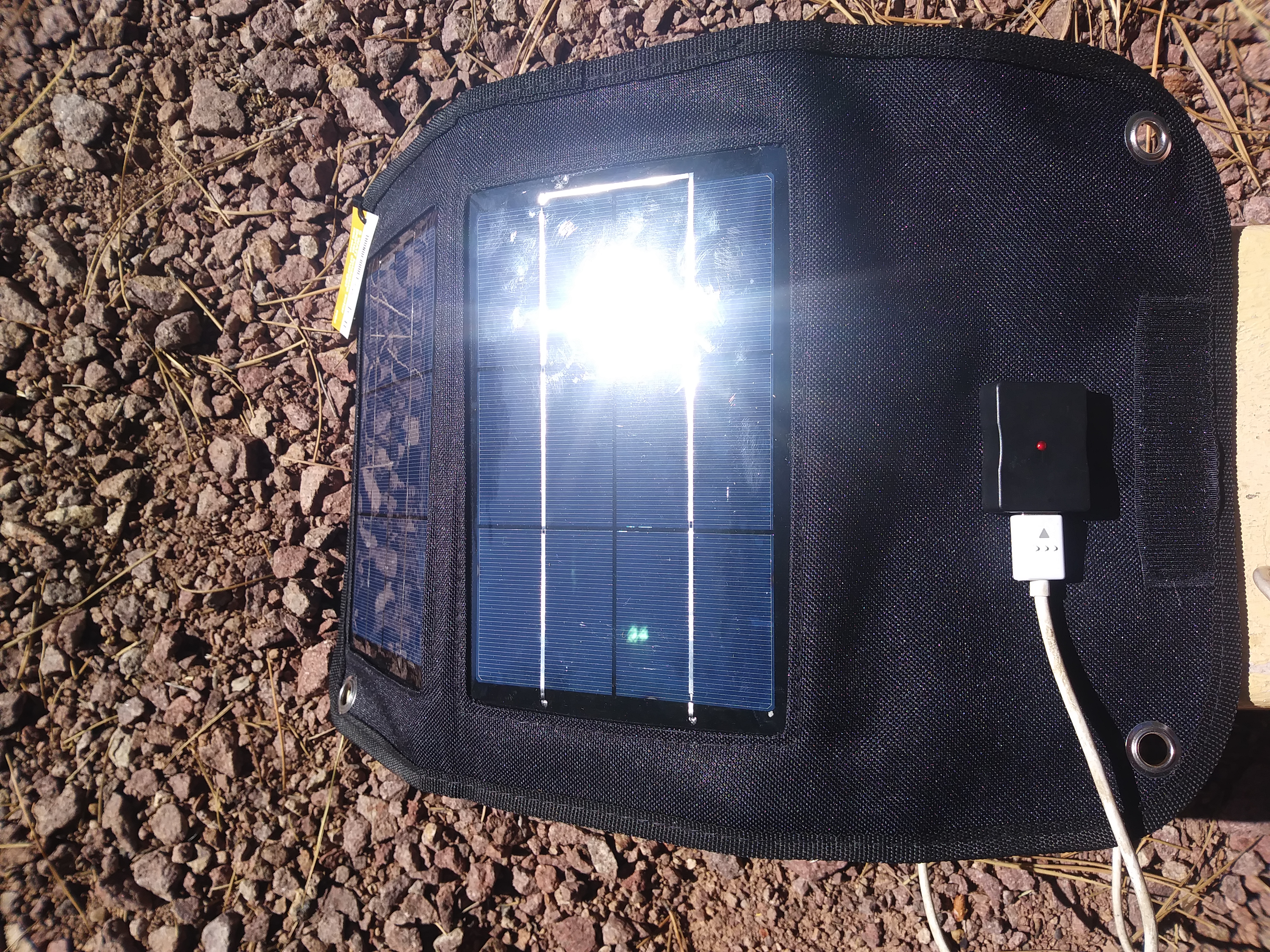 After all these months we finally purchased solar panel that charges our phone and backup batteries for the phone. It doesn't put out enough power to charge the computer. But at least we don't have to worry about running down the phone and we have Internet service. Or do we?
We purchased the panel in Show Low. Brian is not mechanically minded but he acted like a kid in a candy store at Harbor Freight Store. It's a plug and play system. Literally. Open the panels and plus in the phone cable attached to the phone. That's the good news.
We get to our campground in Greer, AZ and guess what? No cell phone service. No Internet. So we have a fully charged phone and backup batteries and the only thing we can do is take photos.
When we drive back to Route 270 and east about three miles we pick up phone services and Internet. And of course, there are both services in Springerville (and electricity) at the library So once a day we make that short communications trip.
Yes, the Greer Library has WIFI sometimes, but no phone. And when it is working it's as slow as dial up.
Dee
Note to Self: Do not leave solar panel out in the rain and it rains a lot in Greer.