Flexibility and Attitude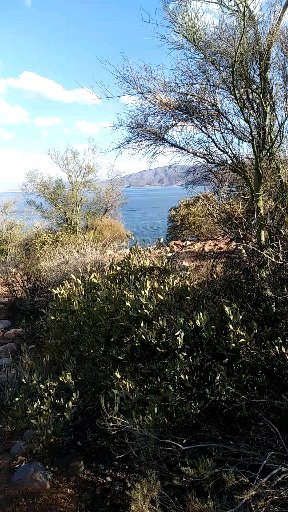 When you're camping two attributes become important: Flexibility and Attitude. That was brought home to us today. It never crossed my mind that sections of the National Forest would close. A campground here and there yes. But not an entire section of the forest. And that's just what happened to us.
We pulled up to Canyon Vista Campground in Flagstaff and started to unload. Canyon Vista is tiny with only 15 campsites, a vault toilet, and potable water. The upside is the sites are tucked into the trees, are widely spaced apart, and well maintained. And of course the stunning canyon itself with huge boulders tumbling down, meeting with nearly perpendicular rock walls on the other side of the canyon. And then, of course you have the tall pines.
As we were setting up, the camp host – yes even this tiny campground had a camp host – asked us how long we planned to stay. We said at least a week. He solemnly shook his head no and told us the campground would be closed at 8 AM on Wednesday, two days from now.
It seems the fire danger was extremely high and in areas prone to fire or where fires would be difficult to contain such as a canyon, huge chunks of the National Fire would be closed to everyone. Since Memorial Day Weekend was coming up they wanted people forewarned
Now of course we were disappointed but there is no sense getting angry. We couldn't do anythibg about it. We had to go — that's the attitude part.
Since we were mostly set up we decided to stay the night and go to another campground we knew about the next day — that's the flexibility part.
As a side benefit, as we were packing up the next morning, a reporter from the local Flagstaff newspaper interviewed us. Brian and Kates' phot and our story appeared on the front page. A couple of hours later a film crew from Phoenix Channel 15 came and interviewed us. So we got on television.
Dee
Note to Self: Always wear makeup so you don't have to be interviewed in sunglasses.