Chen's Chinese Garden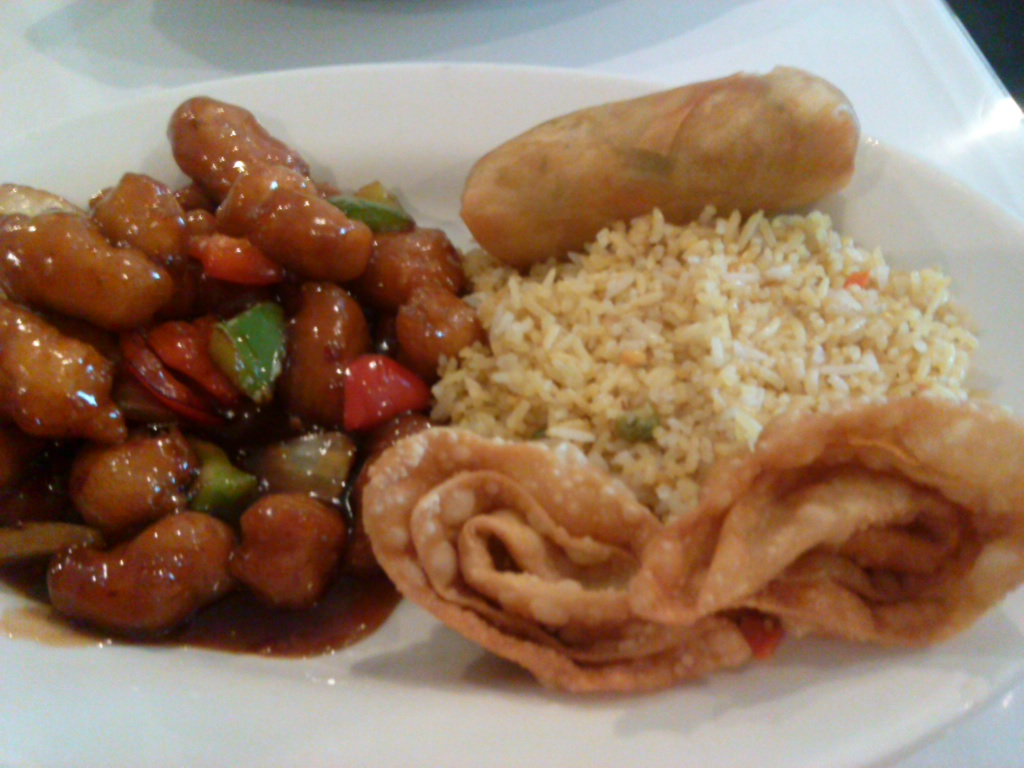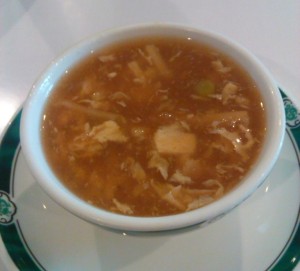 Chen Garden must be doing something right — they've been around for years. One dish they do absolutely right is their hot and sour soup, a rich broth with tiny shrimp, bits of pork, chunks of tofu and strips of bamboo shoots. The soup is hot in both spice and temperature. It's tart enough to be noticeable but not so sour you pucker up. I could — and have — made a meal of this soup.
Other soups include egg drop — of course what would a Chinese restaurant be without egg drop soup — sizzling rice, wonton and wor wonton which includes savory little meatballs of pork and shrimp, stuffed inside a wonton wrapper.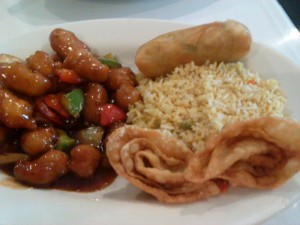 The house spicy chicken showed off battered pieces of chicken served in a spicy sweet sauce. The dish includes green and red peppers as well as onion slices which add a nice crunch and color.
The Hunan beef was also delicious, with a colorful medley of red and green peppers. The strips of beef are marinated in a sweet/spicy sauce reminiscent of Hoisin. The beef's texture was a bit mushy, as if they had been left in the marinade too long.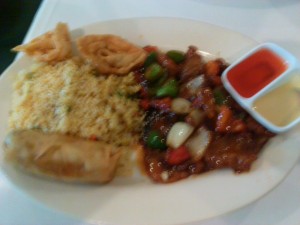 The fried shrimp was lovely. Sweet succulent shrimp encased in a light batter, crisp and not at all greasy. Other appetizers include pot stickers, honey dipped ribs, crab puffs, wonton and egg rolls.
And since we're talking about eggs rolls, they're shatteringly crisp with a shredded cabbage filling. The fried wontons are pretty ordinary wontons, nothing special.
Chen's Garden menu is different from other Asian restaurants in town. The classic dishes you'd expect are offered but you can also pick your protein: chicken, beef or shrimp and then choose how you would like it prepared and sauced. For example choose chicken and then you have your choice of 12 different sauces. Vegetables are offered if you don't want animal protein. Noodle dishes and mu shu are available as well with your selection of protein or just vegetables.
The one off note was the fried rice. It was dried out and not at all appealing. My dining companion usually finishes every bite but he even left his rice on the plate.